Map Unavailable
Date/Time
Date(s) - 08/09/2022 - 08/12/2022
8:00 AM - 4:00 PM
Categories
Looking for an engaging 4th grade science unit that builds students' social emotional learning skills? Want to learn how to engage and motivate students to solve science problems/needs through a student-directed project?
Join us to learn about Connect Science a research-based science unit that integrates social emotional learning, science and service-learning.
Participants will receive 5 Days of Professional Development and individual consultation with a coach as they plan and implement Connect Science with students.  Connect Science is a 12-week project-based learning unit through which fourth grade teachers explore the topics of energy and natural resources in depth and engage their students in science through service-learning. The program prepares students to be knowledgeable and engaged citizens who can collaborate with others to solve community problems.
Participants Attend Trainings:
4-days of remote training Tues-Friday, August 9, 10, 11 and 12,  2022 (Days will be broken up with dedicated blocks of time for participants to work individually off screen and collaboratively with peers and instructors on-screen. Times may be adjusted based on time zones of participants.)
1 day of follow-up professional development (Fall 2022 TBD by participants)
Individual consultation/coaching  during implementation (Fall 2022/Winter 2022/Spring2023)
Reflection Session (Spring or Summer 2023- TBD by participants)
Participants Receive:
 A curriculum manual with over 30 sequenced lessons that target science, social and emotional and civic concepts and skills as they enact a successful service-learning project
A set of materials needed to teach science lessons (summer mailing addresses must be given on registration)
Read-aloud books to supplement the curriculum
Registration Fees:
$2000 per person, if ordering two or more tickets there is a $250 discount for each additional ticket. This fee includes 5.5 days of training, coaching during planning and implementation, curriculum manual, all materials needed to implement and shipping costs to summer addresses. We accept payments via credit cards.
Registration Deadline: July 7, 2022
Refund Policy:
All sales are non-refundable. If the event is rescheduled, all purchases will be honored for the next event date. If the event is canceled, all purchases will be refunded in full.
Audience/Expectations:
You are an upper elementary educator intending to implement Connect Science with students during the 2022-23 school year or summer
And/or you are a educator/curriculum leader or administrator and you hope to learn more about Connect Science and want help making a plan to bring Connect Science back to your team/school/district or community organization
Participants will attend all professional development opportunities (see above)
Limited space- 20 registrants

Connect Science is an evidence based program listed in the CASEL Program Guide for Effective Social Emotional Learning Programs.
Learn More About Connect Science:
Institute of Education Sciences (IES)  "Powering Our Future: How Service-Learning Aligned with Next Generational Science Standards Can Promote Science Learning, Social and Emotional Skills, and Civic Engagement"Blog 4/20/2022

The Journal of Community Based Environmental Literacy and Education "Empowering Elementary Students through Environmental Service-Learning"Paper Winter, 2021
Connect Science Website
Facilitators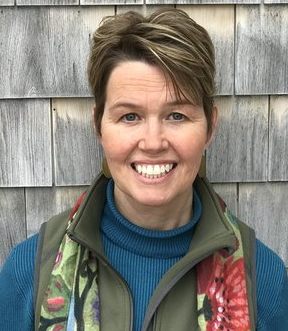 Tracy Harkins – Program Developer/Trainer, Harkins Consulting, LLC
Tracy Harkins works nationally guiding educational change by providing service-learning professional development and resources to engage and motivate student learners. Prior to starting her own consulting firm, she was the Executive Director of KIDS Consortium, a non-profit that developed an award-winning service-learning educational model. Tracy co-authored three books: KIDS as Planners Guidebook, Working With KIDS: A Service-Learning Guide for Community Partners, and Integrating Scientific Practices and Service-Learning: Engaging Students in STEM.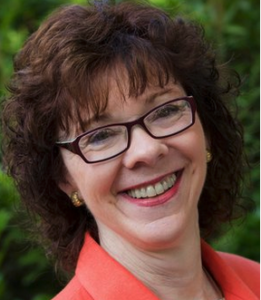 Joyce Tugel – Facilitator/STEM Education Consultant Joyce Tugel is a K-12 Science Education Consultant.
Her work primarily focuses on professional development in the areas of science curriculum, instruction and formative assessment, teacher leadership, and implementation of the Next Generation Science Standards. Joyce is a co-author of two books in the Uncovering Student Ideas in Science series (NSTA Press) and Science Curriculum Topic Study: Bridging the Gap Between Standards and Practice (2nd edition, Corwin/NSTA Press).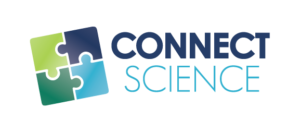 You are not currently logged in. If you have already registered with Harkins Consulting please click here to
login
If you have not registered for an event before an account will be automatically created for you after book a space for an event.
Bookings
Bookings are closed for this event.